As a job seeker, you have the opportunity to find the right job for you with one of the many companies represented by our Cleveland temp agency. Whether it's getting you prepared to take on the ever-changing and highly competitive job market, onboarding, or another employment matter, your recruiter will be ready for any task. DeLong Staffing Specialists recruits talent at all levels for manufacturing jobs and office jobs. Our client companies offer temp-to-hire, direct hire, and contract employment. Check out our featured jobs and visit our career portal to view all open positions.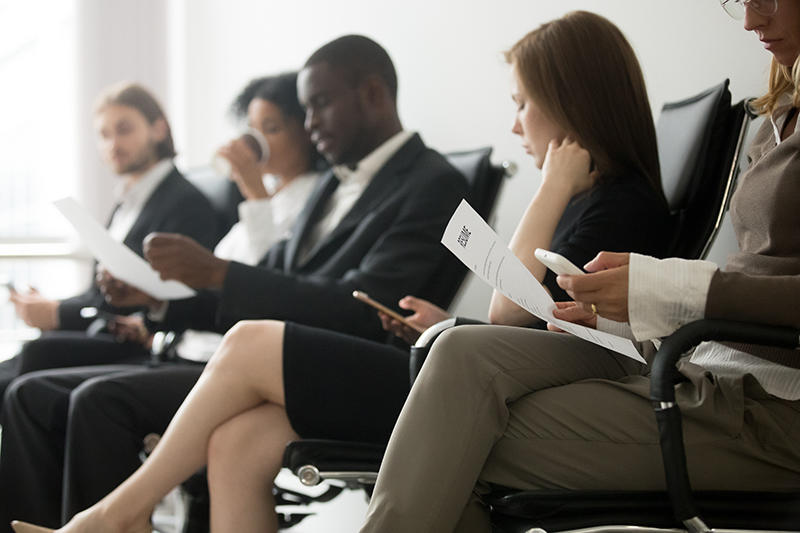 Temp-to-Hire Employment
Temp-to-hire employment is an opportunity for both you as the job seeker and the hiring company to determine whether or not the position is the right fit for you. Our recruiters are available 24/7 to advise our temporary employees throughout their entire job search and their employment period with DeLong Staffing Specialists. Learn more about temp-to-hire jobs.
Direct Hire Employment
Direct hire employment, also referred to as direct placement, is when the hiring company hires a candidate as a direct employee of the company. These positions are permanent jobs, and companies that directly hire individuals will often put more investment into these employees than employees who are working on a temporary or part-time basis. Learn more about direct hire employment.
Contract Employment
Companies may choose to utilize contract employees when they experience a sudden spike in business due to their peak season or an increase in new business. Learn more about contract employment.